We understand each client has unique requirements which require unique solutions. By being flexible in our delivery models, we ensure successful relationships in challenging and changing business environments.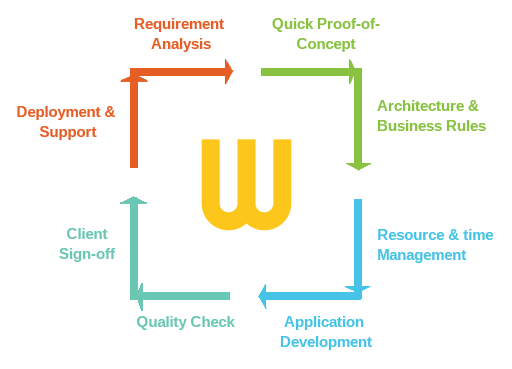 Regardless of the industry, technology and function, we are accountable for whatever project we execute. We help manage your IT investment, create a seamless transition between your teams and ours, and rapidly deliver business value.This enables you to focus on your core business and gain a competitive advantage from our relationship.
At the beginning of our engagement we understand, design, develop, and implement customized solutions to address your needs. Then we can continue to provide all round support to manage the solutions we delivered.
We have extensive experience in Digital transformation and Business Process Automation in various business verticals such as Oil and Gas, Telecom, Recruitment/HR, Hospitality/Travel, Healthcare, Real Estate and various other domains for application development, integration, and support.
Our application maintenance services ensure business continuity and business value. We design and develop scalable solutions for you which are also secure and easy to maintain.