Digital Transformation
Today's Small and Medium Businesses are facing totally new sets of challenges. The bottom lines and top lines are struggling, the challenges are more global in nature. You need to be smarter than your competition and need to take steps which are forward looking.
A few decades ago, if you had a good product, a reasonably appealing marketing strategy and some capital then your chances of success were quite high. Those were low hanging fruits if we may say.
Today, you have different challenges and to reach the fruits of success you really need to climb at the top of the tree. In many ways the challenges are unconventional and unfair to human capabilities alone and thus it is imperative that business must adopt technology and automation!
Unconventional challenges of today's business -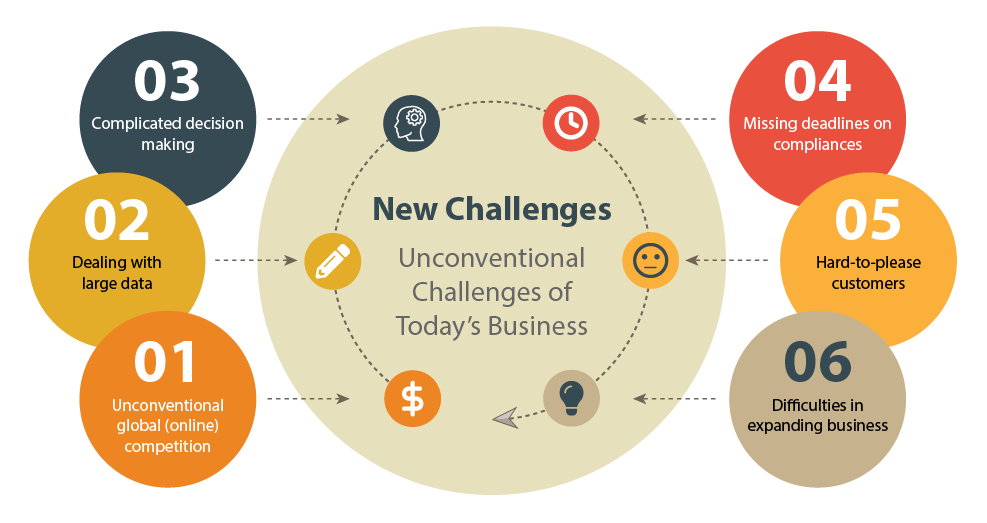 We help you to leverage the power of cutting edge technology to identify crucial areas of business processes and automate them and help you digitally transform your organization to make it ready to fly!